One of the great challenges of tourist cities is to provide enough parking during the summer season. Benidorm, the tourist city par excellence on the Peninsula, is a clear example of what it means to provide parking for thousands of vehicles a day. What do you have to know about parking in Benidorm in the middle of summer?
Is it easy to park in Benidorm?
The answer to the question in this heading is yes but no. It all depends on the area in which you have booked your accommodation and how willing you are to walk on your vacation. Be that as it may, the truth is that it is possible to park in Benidorm with relative ease. Of course, you have to be realistic, you will be very lucky if you find a hole a few meters from the beach.
Free parking in Benidorm
Benidorm has many free car parks spread over the surface. As you move away from the beachfront, you can find some white line areas and discontinuous areas suitable for unlimited parking. Of course, they are the most sought after and it is difficult to find one of the approximately 6,000 that are distributed throughout the municipality.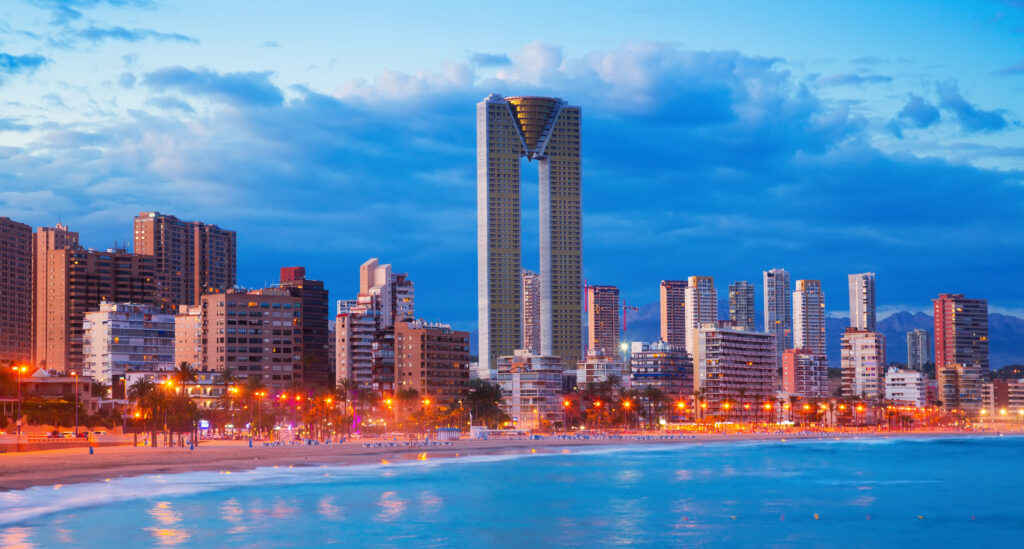 Regulated parking zones in Benidorm
For a few years, Benidorm has had car parks controlled by the Parking Regulatory Ordinance (ORA), known as the blue zone. However, since 2022 new colors and regulations have been included in these spaces. We tell you how they are:
orange area. Visitors are not allowed to park in any of the 1,694 orange spaces. It is reserved exclusively for residents and registered in the city with proof of card in the windshield. Before the lines were white. You will find them mainly in:
Foietes-Colonia Madrid
Els Tolls
Rincón de Loix
El Campo
La Cala
Green area. Paid for tourists and free for residents. In total there are 1586 seats. The main areas with this parking system are:
Mercasa
El Campo
Levante
Rincón de Loix
Blue Zone. It is paid during the summer months and free in winter. In the high season months you can park in one of the 1400 blue spaces for a maximum of 2 hours and on weekends and holidays it is free. Most are concentrated in the Levante area.
Blue and green zone. There is one more option. There are 310 places that are in the blue zone during the summer and green during the winter. They are in Vicente Lorca Alós and Avenida de Xixo.
Benidorm dissuasive parking
The city's park-and-ride car parks allow approximately 5,000 vehicles to park. They are distributed as follows.
Benidorm centre
Av. de Inglaterra
C/ Virgen del Rocío
Plaza Prelado D. Antonio Bayona
Parque de Foietes
Av. 9 de octubre
Av. Foietes
Av. Venezuela
Av. de Honduras
Av. Beniarda
Rincón de Loix & Playa de Levante
Av. Xixo
Av. de Cuba
Av. de Benisa
Av. Marina Baixa
Av. Marina Alta
C/ Presidente Adolfo Suárez
C/ Comellana
Av. Villa Joyosa
C/ Pajares
C/ Secretario D. Juan Baldovi
Poniente Beach
Av. Derramador
C/ Zamora
Av. Almirante Bernat de Sarria
Others
Av. Francisco Llorca Antón
Av. Comunidad Valenciana
Camino de la Barrinada
Av. Vicente Pérez Devesa
Av. Juan Pablo II
Partida Salto del Agua
Camino Salto del Agua
Calle Italia
Private parking in Benidorm
The private car parks in Benidorm are another option for parking, especially for exceptional occasions and for short periods of time. The price if you are parked for a long time will be high, unless you reach an agreement with the owner to have the car parked for one or more days. You will find some at the following addresses:
Avenida L'Aigüera, 7
Ruzafa
C/ Apolo XI, 20.
Calle Derramador, 14
Mercado
C/ Ruzafa, 10
C/ Tomás Ortuño, 81
Avenida Alfonso Puchades, 6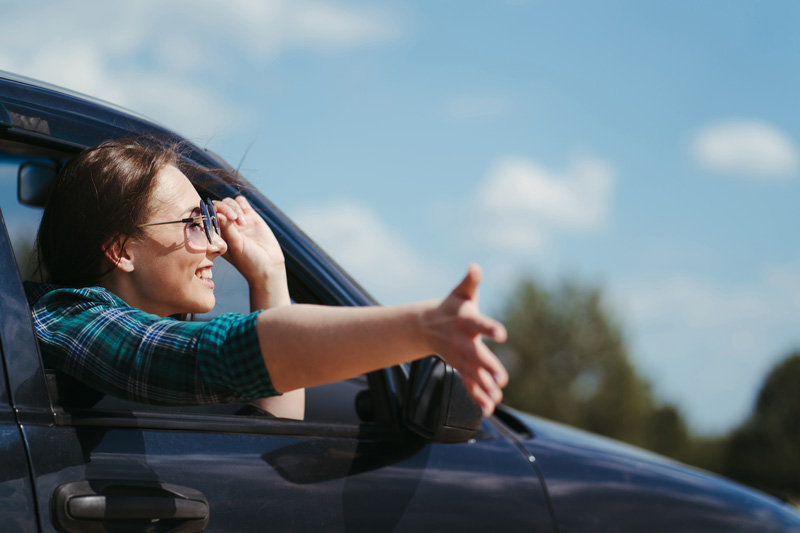 Renting a space in the hotel parking lot: is it worth it?
In Benidorm there are hotels with their own parking. This is, without a doubt, the best option if you are going to spend a few days on vacation in Benidorm. It may seem that you do not need to pay a little more for this service or that you will not use it enough. Nothing could be further from the truth. There are a few reasons that make this possibility really interesting.
You will always find a place. Having to search for a parking space when you get back to the hotel can be tiresome. You will love arriving, leaving your vehicle and going up to the room to take a shower before going to dinner.
Security. Benidorm is a very safe city, but it is always better to have your car in a closed car park like the one at the hotel.
Ease of moving. You can leave your car parked every day you are on vacation if you want. Everything is close in this city and, for longer distances, you can count on public transport, rent a motorcycle, rent bicycles…
Fines. Given the lack of parking in a certain area, it is common to park badly. A fine could spoil your day and, if there is also removal of the vehicle, the disorder is more serious.