Now that the mobility restrictions have given us a little respite and that the good weather is also here, surely the idea of ​​making a getaway is on your mind. But not just any getaway, but a getaway alone with your partner that allows you to disconnect 100%. We know that sometimes it is very necessary, that is why we want you to discover the accomodation through these 4 plans that you can only enjoy in an Adults Recommended hotel.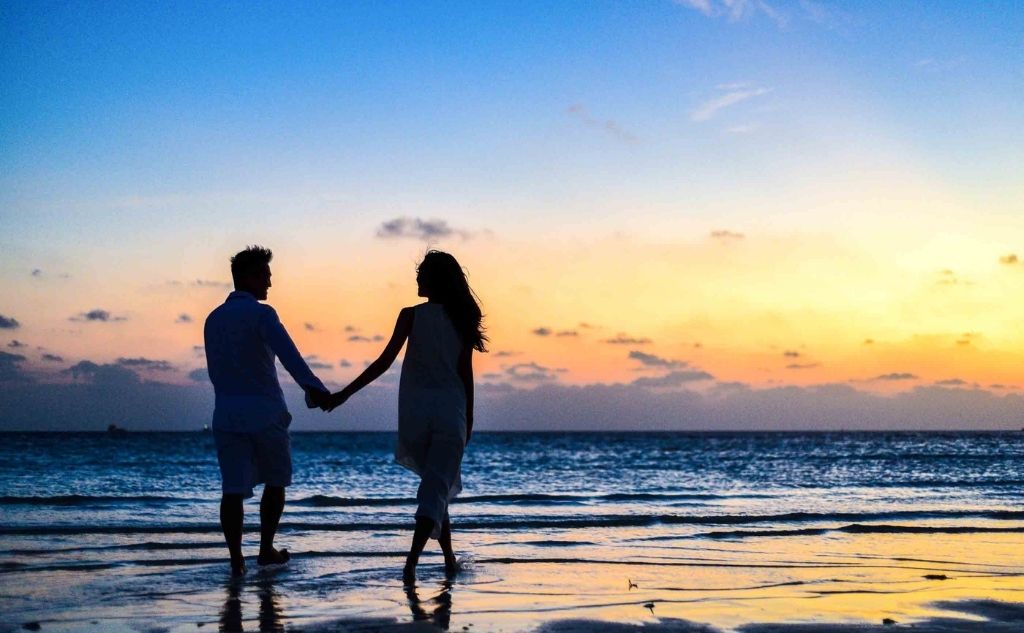 There are many accommodations with these characteristics that offer their guests experiences recommended for adults. These types of hotels are designed to guarantee the rest and tranquility of its guests and make their experience unforgettable. Do you dare to discover the plans of an Adults Recommended hotel? Let's go there!
4 plans that you can only enjoy in an Adults Recommended Hotel
More and more hotels are joining this type of segment dedicated to the adult public. Specifically, the Riviera Beach hotel is one of the most prominent to enjoy if your chosen destination is Benidorm.
We will agree that the privacy and tranquility of and adult trip is an added value for some. In this case, being an adult has a reward, that's why we tell you the four plans that you can only enjoy in an Adults Recommended hotel.
1. Spa session and massage
Did someone say relax? There is nothing better than being pampered by expert hands. From time to time we need to release tension, so one of the best plans to disconnect from everything is to relax in a spa. And then enjoy a good massage.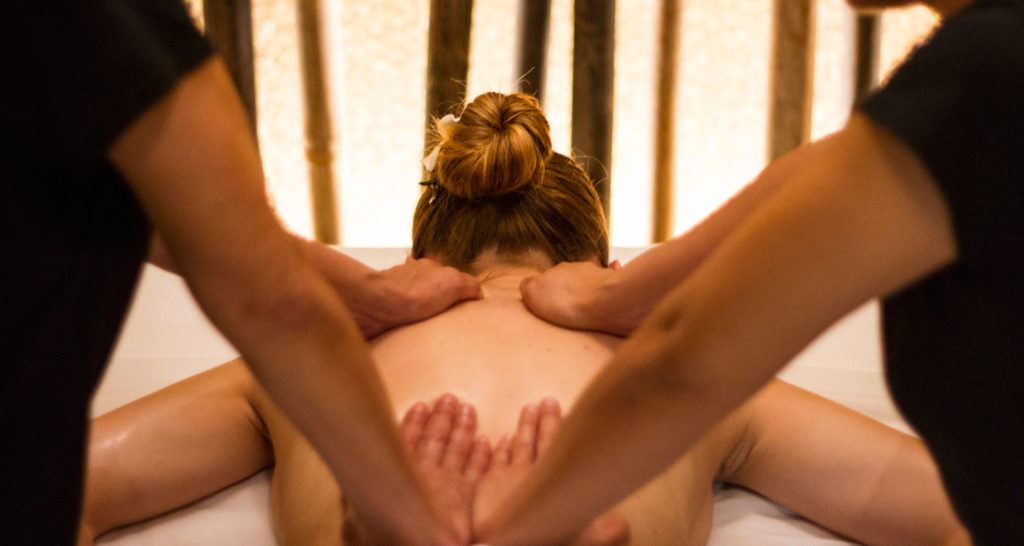 There are exclusive massage services that offer the possibility of sharing a cabin with your partner, while the two of you enjoy a couple massage. You can choose from a wide variety, including: Thai massage, with oils, four hands, seaweed, with chocolate … Discover them by yourself!
2. Relax in the swimming pool
It is not the same to relax in the pool while having a cocktail and enjoying the rays of the sun with some chill out music in the background than having to keep an eye on the children and checking that everything is fine. We agree? And yes, children are happiness, but there are times when we need peace and this is one of them.
3. Animation designed for adults
The entertainment activities that we all know go to the background in hotels dedicated to this specific segment focused on entertaining adults.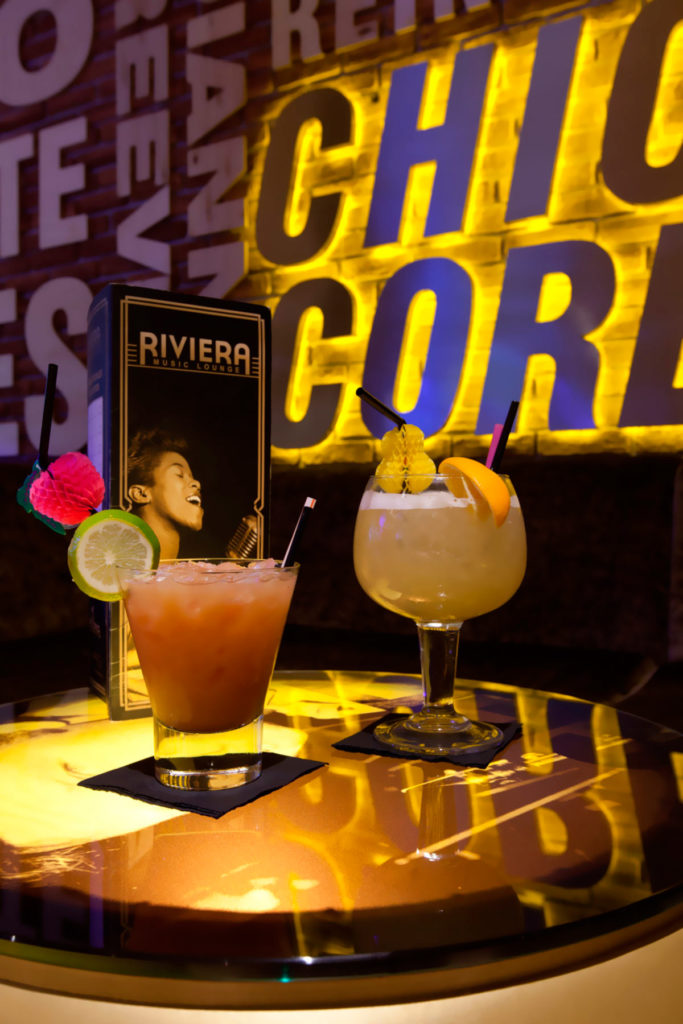 Hotels are increasingly original and offer entertainment alternatives such as wine tastings, guided excursions, cooking masterclasses, a cocktail creation contest, yoga at dawn or live music at nightfall … These are some of the plans designed solely for the adult audience. Don't you think?
4. Gastronomic experience
Who doesn't like to enjoy food? Gastronomy not only conquers palates, and enjoying a gastronomic experience as a couple will make you enjoy with your five senses. Even more so if you decide that your destination is the Mediterranean coast.
In addition to the wide and varied restaurant offer available to hotels, the Costa Blanca has a large number of Michelin star restaurants per square meter. A whole gastronomic experience to enjoy with your senses!
5. To rest
Yes, rest. Something as simple as that and that sometimes we cannot achieve 100%. A good room, king-size bed and views of the Mediterranean will be your best option to achieve it. Sounds good right?
Hotel Riviera Beach, an oasis of peace thinking for adults in Benidorm
If your destination is the Mediterranean, you have to know the Riviera Beach hotel in Benidorm. A four-star hotel designed for the adult audience that offers a climate of peace and tranquility to help you disconnect completely.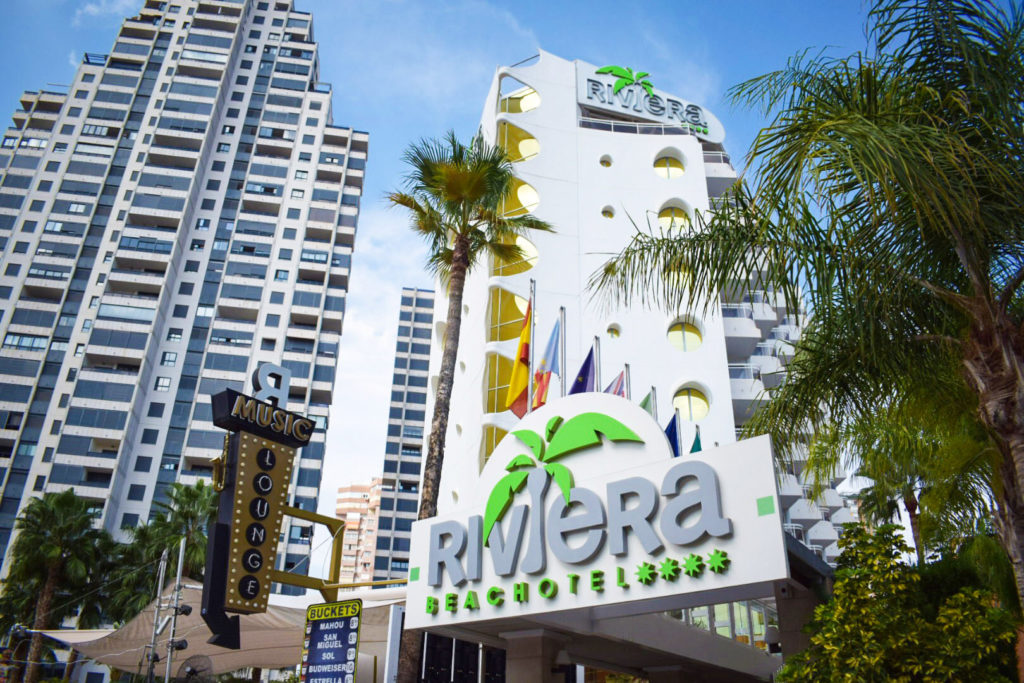 Its current and avant-garde design will conquer you. In addition, it is located in a privileged location due to its proximity to Levante beach and the center of Benidorm. Less than 350 meters! From the beach to the hotel and from the hotel to the beach? You can make it happen at the Riviera Beach hotel.
If you book directly on the web, you can enjoy a spa session at Benicaldea, the largest Wellness Center in Benidorm. As well as enjoying your outdoor pool from one of your hammocks. What are you waiting for to make it happen?
Discover this hotel without children in Benidorm. Discover the Riviera Beach hotel!