Benidorm is a great success for your relaxing holidays. You want to know why? We will tell you what makes this destination on the Costa Blanca so special.
With the COVID-19 pandemic, we have experienced changes and stress for a year and it seems that we all dream of some normality, or at least, disconnect and put our mind in 'Airplane mode'.
Many times planning a vacation and traveling to a new place involves being from one place to another and getting up early to make the most of the day. Benidorm, for its part, is synonymous with relaxation and rest.
The Costa Blanca is an open-air spa: the water, the air, the sun and the sand … and the hotel offer and services of this city, which years ago was nothing more than a small fishing village, is now one of the famous Spain and Europe.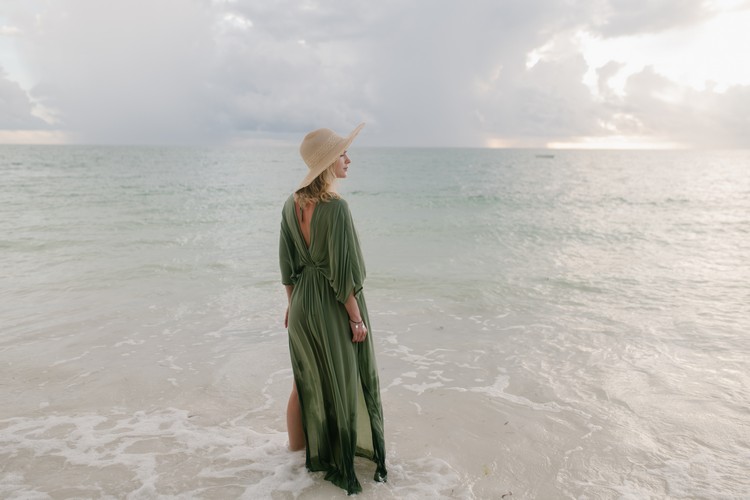 SPA in Benidorm
If you want a relaxing vacation, one of the best options to pamper yourself is a spa session.
Benicaldea is the first urban SPA in Spain and the largest in Benidorm, a place of rest that will make you disconnect from any worries while you enjoy your holidays.
The facilities have everything you need to escape and let yourself go, from hot pools that oscillate at 34 ° C, with jets, waterfalls, whirlpools, a toning pool, an ice patio with a 7 ° C frozen pool, Turkish sauna , Finnish saunas, heated beds, bi-thermal showers, chill out bar, sports area equipped with a full gym, among many others.
And if you want to treat yourself as you deserve, you can enjoy an authentic Thai massage, performed by expert therapists who will make the massage you choose a healthy and pleasant experience that you will want to repeat. We also have an extensive menu of body and facial treatments.
Swimming pools
After our beaches, the favorite place to enjoy the sun in Benidorm are the immense pools. Relax in a hammock, a nap, a quiet bath … and a Jacuzzi in the evening.
At Hotel Presidente, you have a swimming pool with a Jacuzzi and Balinese beds, an exclusive space designed to put your worries aside and think about Summer
At Riviera Beach Hotel, being an adults-only hotel, the pool promises maximum tranquility. Designed to spend a quiet time enjoying the sun on one of the deckchairs on the terrace or with a delicious cocktail directly from the Bar.
In the Hotel Ambassador I & II, designed for family vacations, for the little ones there is a shallow section and a children's playground area available. There are also shows in the pool, so the fun never stops!
What if you come on vacation in winter? You can enjoy the indoor pool that we have equipped so that you can take a dip at any time of the year.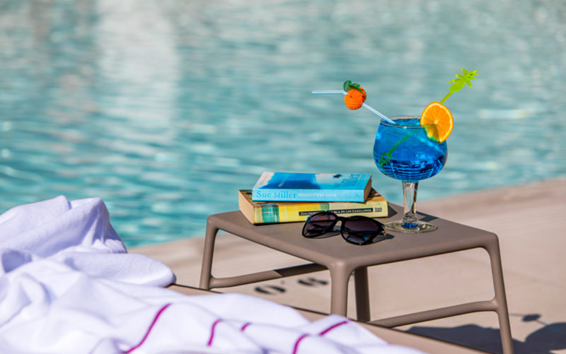 Bars & leisure in Benidorm
How much we miss bars and entertainment during restrictions! We can finally sit down for a drink with our partner and friends and spend an evening with lots of laughs and even enjoy live performances.
Staying in our hotels you will have a 25% discount in all our bars.
As you can see, in Benidorm you will find bars, styles and places for all tastes. Fun is assured!
Planning a holiday in Benidorm
Traveling and planning a vacation is exciting, but let's be honest – it can get stressful sometimes! The day before departure, nervous, checking everything at least three times and touching up the suitcase at the last minute.
Therefore, we recommend some tips to travel without nerves:
If you are traveling by plane, forget about printing your boarding pass. Today, all airlines allow you to save your ticket on your mobile.
Sometimes, depending on the airline, you can download the company's app, which saves all your travel information and will even update you with notifications, the exact gate and boarding time.
If you're traveling by car, make sure you get a good night's sleep before hitting the road. Bring some lunch, water, soft drinks, you can even include a cooler in the trunk to refrigerate snacks.
Plan rest stops and if you do the journey accompanied, it is important to have entertaining and relaxed conversations. Arguing is not an option on vacation!
Have you already booked your rest days at Hoteles Benidorm? Get more information about all our services and reservations on our website, or if you prefer, contact us.
¡Benidorm is waiting for you!